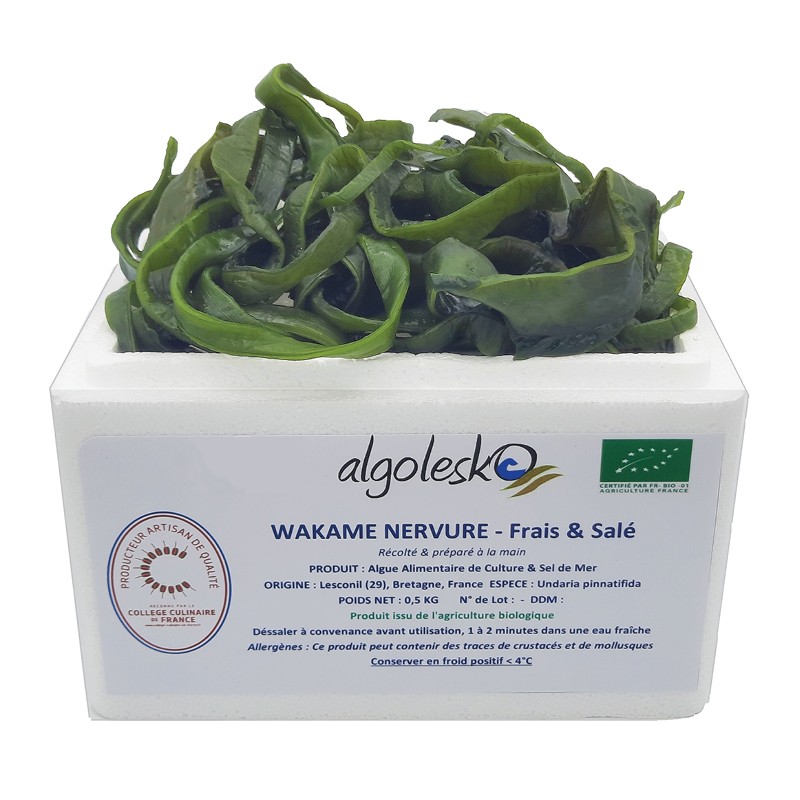  
Fresh Wakame Seaweed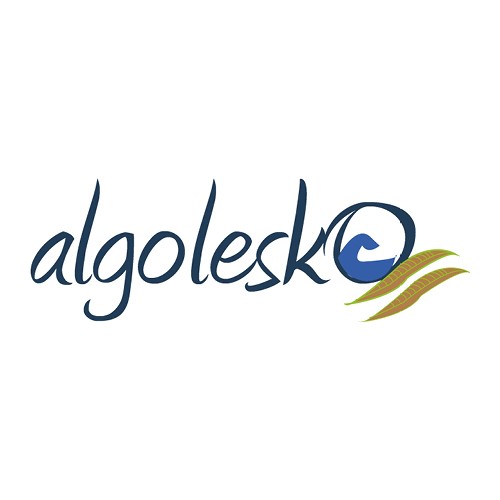 Packaging: 500G BOX
For accurate price please contact Classic Fine Foods Customer Service or your Account Manager
Fresh Wakame Seaweed is a 100% organic seaweed farmed in France and salted to preserve its fresh, crunchy texture (Stock Item)
Fresh Wakame Seaweed is the stem of the Wakame stipe plant and is preserved in salt which gives it a shelf life of 24 months.
An 100% organic product. 
Wakame Seaweed has a firm texture and is a best seller in Asia. Perfect for adding to dashi, broths and soups. Fresh Wakame seaweed adds a touch of oceanic umami to your dishes. 
Based on the coast of Brittany, Algolesko are a producer of cultured algae with a mission to bring sustainability and innovation to seaweed farming.
Using a Japanese method of 'blanching' their seaweed at a very specific temperature helps preserve the taste, texture and appearance of their products, making it a truly unique product.
Take a look at our full range of Algolesko products here. 
Check out the Algolesko website for more information on the brand here. 
May contain traces of Fish, Molluscs. 
Vegan. Gluten Free.