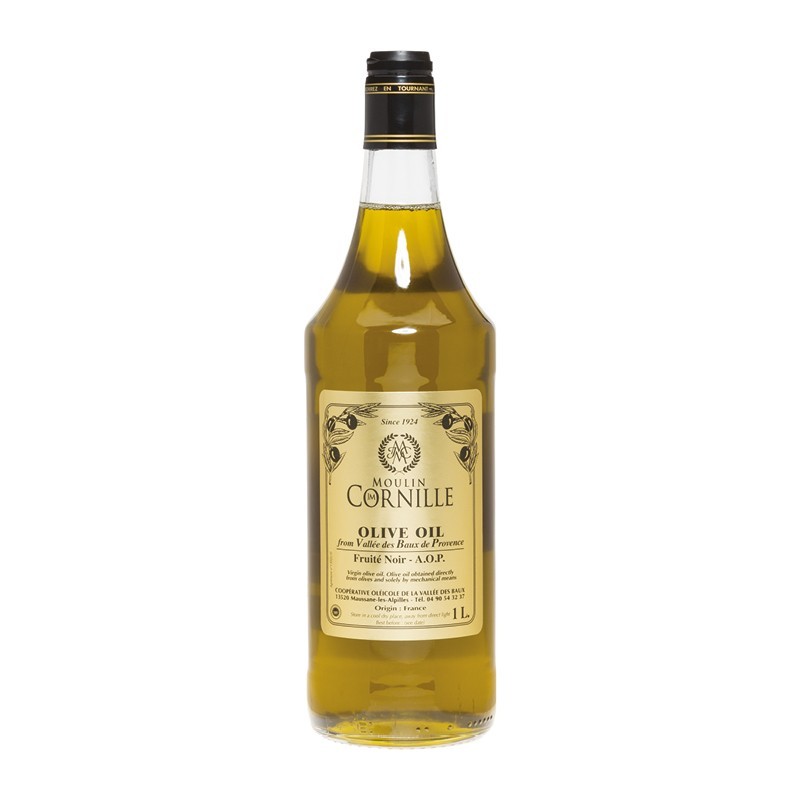  
French Extra Virgin Olive Oil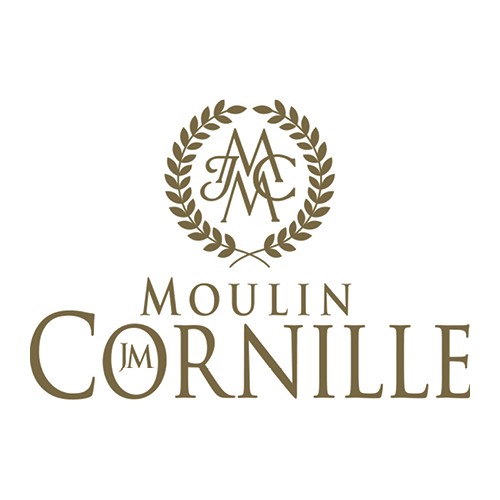 Packaging: 1L BTL
For accurate price please contact Classic Fine Foods Customer Service or your Account Manager
French Extra Virgin Olive has notes of black olives, cocoa, sourdough bread and artichoke, perfect for pairing with salads, aged cheeses, tomato-based dishes or oily fish. (Stock Item)
Produced by Moulin Cornille Mill in Provence, succumb to this luscious olive oil which will elevate any of your recipes.
French Extra Virgin Olive Oil is made from 4 different olive varieties: Salonenque, Beruguette (Aglandau), Grossane and Verdale. PDO- (Protected Designation of Origin).
Salonenque confers unctuosity to the oil.
Beruguette provides long shelf life
Grossane gives off grapefruit aromas and its oil is sweet.
Verdale from Bouches-du-Rhône is typical of this department, it resists the cold well.
Olives are stored in a vacuum for 48 hours before it is mechanically processed and centrifuged to obtain a sweet complex olive oil with no spicy or bitter aftertaste. French Extra Virgin Olive Oil has notes of black olives, cocoa, sourdough bread and artichoke. Ideal with salads, aged cheeses, tomato based dishes or oily fish.
French Extra Virgin Olive Oil is a PDO (Protected Designation of Origin) product. 
Olive oil benefits: Olive oil is known to reduce the risk of heart attack and of some cancer because of its richness in oleic acid and polyphenols. Thus, preventing cardiovascular symptoms and preserving blood vessels from oxidative stress. 
Tips on use: 
Keep the oil away from light and heat to prevent the oil from losing its flavour. 
We recommend to use it as a seasoning, or at the end of cooking. Indeed, like any olive oil, the Moulin Cornille oil will lose all its benefits and aromas above 70C. 
Are you wondering what is extra virgin olive oil? It is the tastiest and least processed variety of olive oil and is rich in antioxidants. 
For almost a century, Moulin Cornilley have been known for the quality of their olive oils and their distinct flavour, which is now called 'black fruity'. Its flavours are obtained thanks to its very traditional manufacturing method, which includes a 4-to-5-day ripening stage for the olives, and some manufacturing secrets. 
The olive oil is produced in a 17th century Provencal mill located in the heart of Provence, which became cooperative in 1924. 
This specialist in ripe fruit has acquired a worldwide reputation over the decades, selling its olive oil to some of the greatest restaurants. 
Take a look at our full range of Moulin Cornille products here.