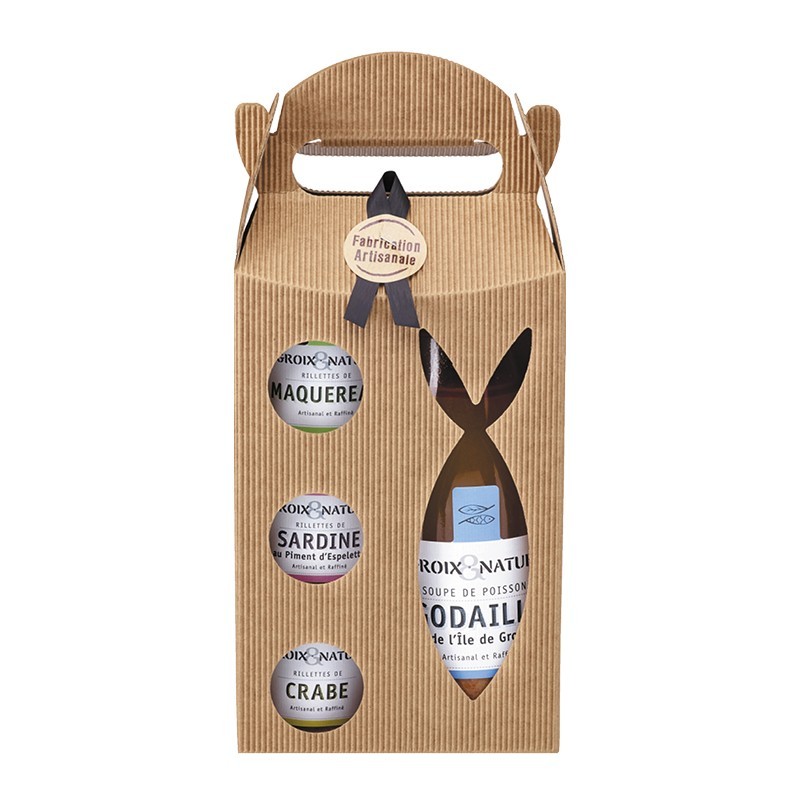  
Comptoir De Liler De Groix Gift Box
Packaging: 780G BOX
Comptoir De Liler De Groix Gift Box (Stock Item)
Based in the traditional fishing island of Groix, off the coast of Brittany, La Groix & Nature is a family run company who produce incredible fish and seafood products. With a passion for gourmet food and sustainable fishing, they produce a variety of products including condiments, aperitifs and soups.
The Comptoir de Lile de Groix Gift Box is the perfect selection of Groix & Nature's prod-ucts, containing La Godaille fish soup, Mackerel Rillettes, Sardine with Pepper and Crab Rillettes.
Enjoy this indulgent box yourself or give it as special gift for someone you know.
Allergens: Crustaceans, Fish, milk, molluscs. May contain nuts.