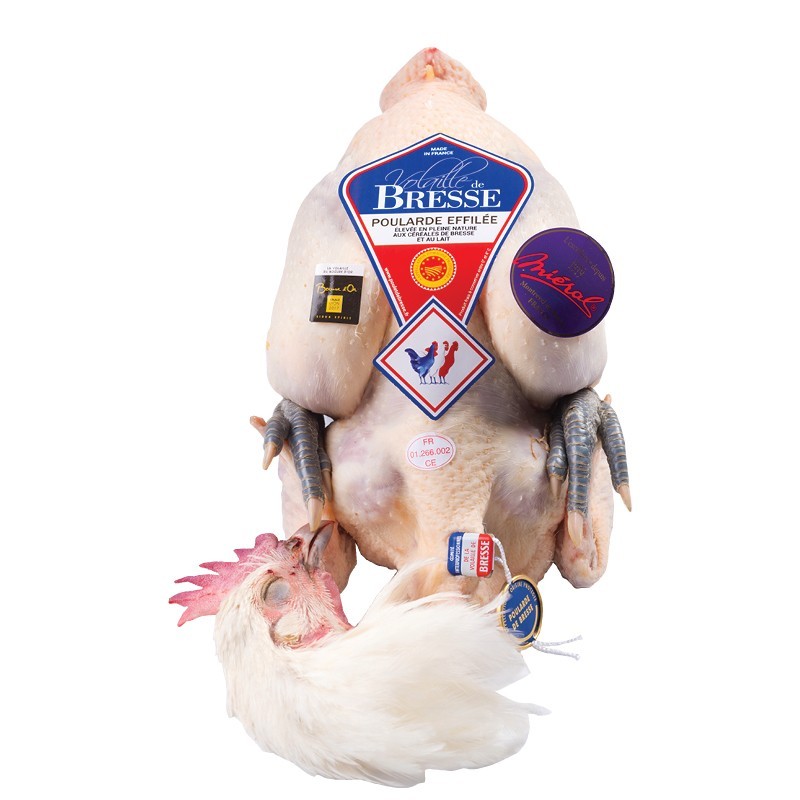  
Bresse Fattened Chicken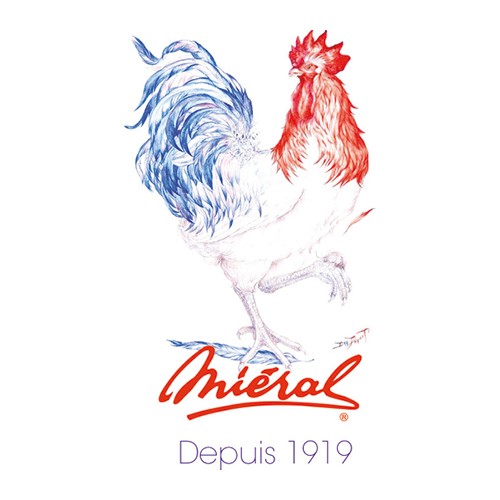 Packaging: 6 X +/- 2KG PCS
For accurate price please contact Classic Fine Foods Customer Service or your Account Manager
Bresse Fattened Chickens is an AOP chicken farmed in the French region of La Bresse. Its flesh is firm and tender with a delicious, meaty flavour. (Non-stock Item)
Bresse Fattened Chicken are a pure breed named ''La Gauloise Blanche'', which has a PDO (Protected Designation of Origin) or AOP (Appellation d'origine protégée) status to keep it pure. As an AOP breed, the birds must also be farmed free-range, with room to roam freely outside. Another term of the status is farmers must only rear up to two poultry batches per year and per plot to let soils regenerate.
Bresse Fattened Chicken are distinctive in looks, with blue legs, white feathers and red combe. The birds are farmed free-range for four to five months. They are kept for 15 to 30 days in a fattening coop to improve the marbling. The birds are slaughtered between 21 and 23 weeks.
Bresse Fattened Chicken are male chickens, much larger than a female ''Poulette'' or 'Poularde', weighing around 2-3kg.
Bresse Fattened Chickens eat a natural, unprocessed diet of greens, natural minerals, molluscs, insects, cereals (Corn from Bresse, wheat, buckwheat) and milk. No GMOs or antibiotics are used in their feed. This rich, nutritious feed helps produce a juicy, delicious and firm flesh and rich flavour with perfect marbling. Bresse Fattened Chickens is a rare gem that top restaurants use around France, Europe and beyond.
At Mieral, they are committed to animal welfare and quality. An expert hand-selects the chickens individually to ensure only the highest quality birds are picked.
Cooking instructions: Roast Bresse Fattened Chicken for 1hr 20 minutes at 200 degrees Celsius. Allow the meat to rest for 15 minutes before serving for the perfect roast chicken.
Mieral is the last family-owned poultry company in the region of Le Bresse working with traditional methods since 1919 and celebrating 100 years of passion, knowledge and animal welfare. Working with 60 local breeders in the La Bresse area, Mieral support traditional local farming practice.
Check out our full selection of Mieral products here.
Learn more about Mieral's history and range here.
Non-stock Item