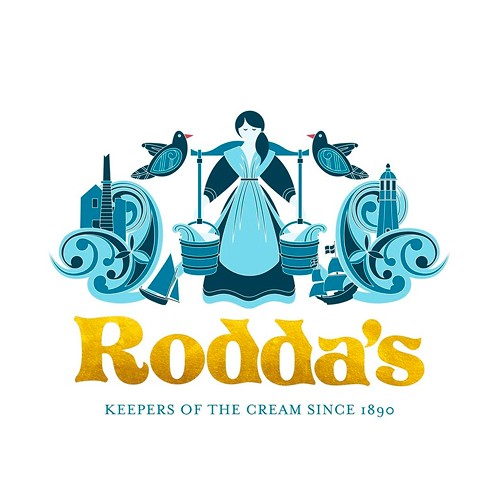 Rodda's
Based in Cornwall, Rodda's has been making Cornish clotted cream for 130 years. As a family-run business, their recipes and methods are steeped in the tradition of their ancestors. The company used their expertise to extend their range to butter, shortbread and fudge.
Eliza Jane Rodda began making Cornish clotted cream in her family kitchen in 1890. Her craftmanship and passion for Cornish cuisine has been passed down through the generations and remain a core part of Rodda's.
The company has great regional pride and source their milk from no further than 30 miles from their site. It works closely with these local farmers, relying on their expertise to select the creamiest and richest milk for their cream. 
The company have been awarded a Protected Designation of Origin award which highlights the authenticity and quality of their products.