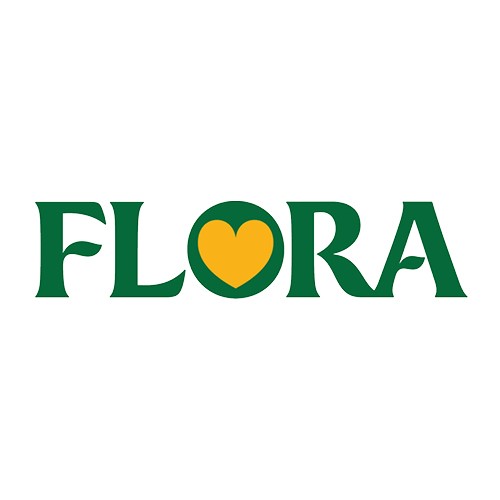 Flora
Flora is a pioneer of dairy alternatives, focused on creating 100% plant-based butter and creams that are made with natural ingredients and still have the great taste and texture of dairy products.
Flora has strived to create a range of products that are 100% plant-based but still look, taste and cook like dairy products. With no compromise of flavour, Flora's vegan range has the creaminess you would expect and is perfect for all cooking and baking.
The company is committed to sustainability, creating environmentally friendly dairy alternatives. Studies have shown Flora plant-based butter has half the environmental impact as dairy butter.
Flora uses all-natural ingredients, making their products not only a healthier choice for the planet but also a healthier choice for your body.