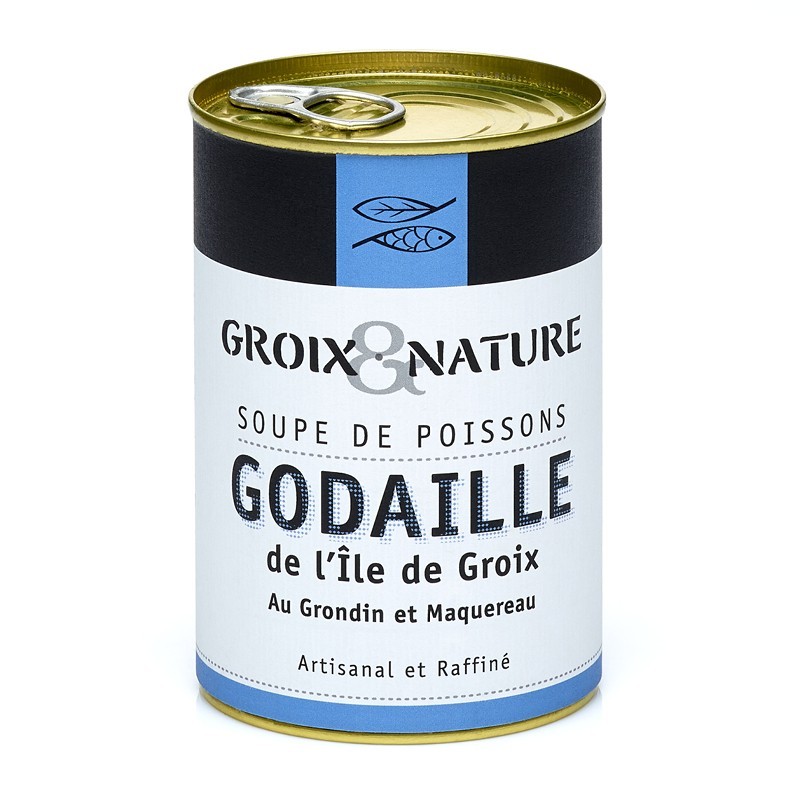  
Fish Soup
Packaging: 400G CAN
Based in the traditional fishing island of Groix, off the coast of Brittany, La Groix & Nature is a family run company who produce incredible fish and seafood products. With a passion for gourmet food and sustainable fishing, they produce a variety of products including condiments, aperitifs and soups.
Fish Soup is made using the traditional 'Godaille' soup recipe with mackeral, gurnard, white wine and a beautiful mix of vegetables and seasonings. Groix & Nature Fish Soup has a beautifully rich and intense fish flavour. 
Serving Suggestion- Serve hot with a dash of cream and a crusty French baguette.
Allergens: Fish, Sulphates. May contain celery, gluten, crustacean, milk, molluscs, mustard, nuts.