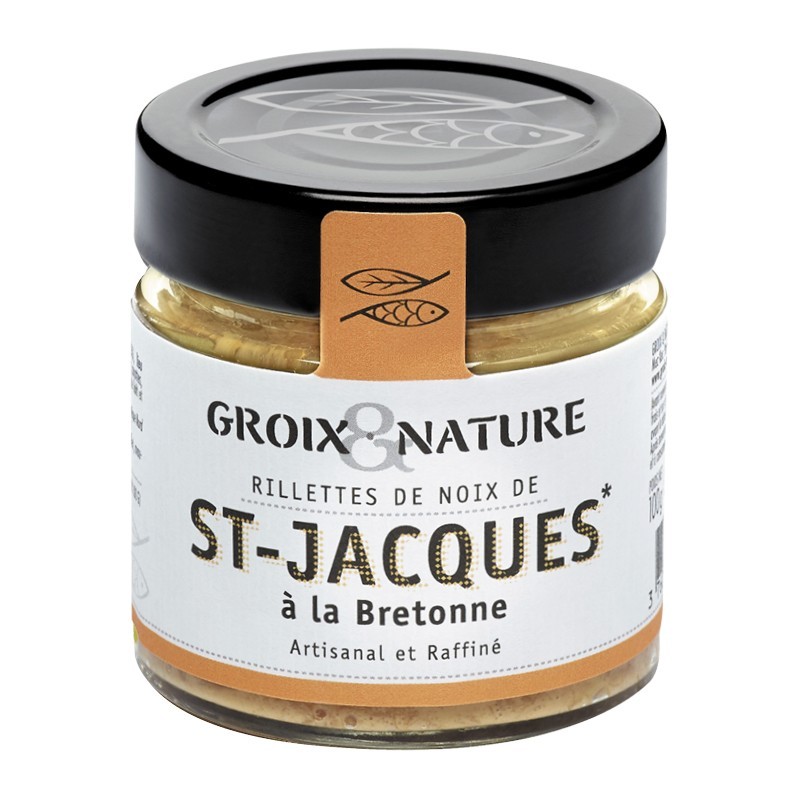  
Scallop Rillettes Breton Style
Packaging: 100G JAR
Scallop Rillettes Breton Style (Stock Item)
Based in the traditional fishing island of Groix, off the coast of Brittany, La Groix & Nature is a family run company who produce incredible fish and seafood products. With a passion for gourmet food and sustainable fishing, they produce a variety of products including condiments, aperitifs and soups.
Scallop Rillettes Breton Style is made with the freshest scallops braised in butter, shallots and parsley. All Groix & Nature scallops are sourced from the Atlantic.
Scallop a Rillettes Breton Style is a perfect aperitif.
Serving Suggestion- Serve with warm ciabatta with a squeeze of lemon juice and a sprinkle of parsley.
Allergens: gluten, fish, milk, molluscs. May contain celery, mustard, nuts.