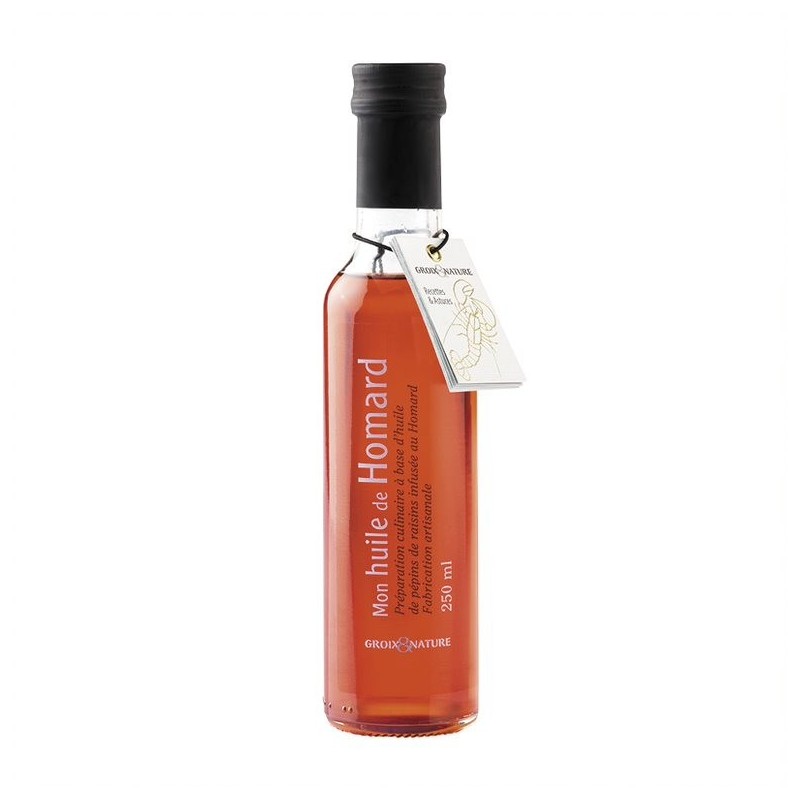  
Lobster Oil
Packaging: 250ML BTL
Based in the traditional fishing island of Groix, off the coast of Brittany, La Groix & Nature is a family run company who produce incredible fish and seafood products. With a passion for gourmet food and sustainable fishing, they produce a variety of products including condiments, aperitifs and soups.
Lobster Oil is the perfect indulgence to elevate any dish. Made with blue lobster, grade seed oil and a mix of herbs, it will bring a rich and powerful flavour to your cooking.
Chef's Tip- The Lobster Oil is perfect for seafood pastas, fish pies and tartars.
Allergens: Crustaceans, Fish, Molluscs