Celebrate this festive season with Classic Fine Foods Christmas Hampers.
Selected and packed with love for you to enjoy it at it's best. Here you can find many different hampers and boxes filled with the most gourmet products to satisfy any foodie.
Surprise your loved ones this Christmas with the finest!
The Food Lover Christmas Hamper 


£92

Discover the perfect Christmas hamper that will delight every food lover! Filled with delicious, sweet and savoury delicacies, there are plenty of reasons to feel merry with this perfect hamper.

See more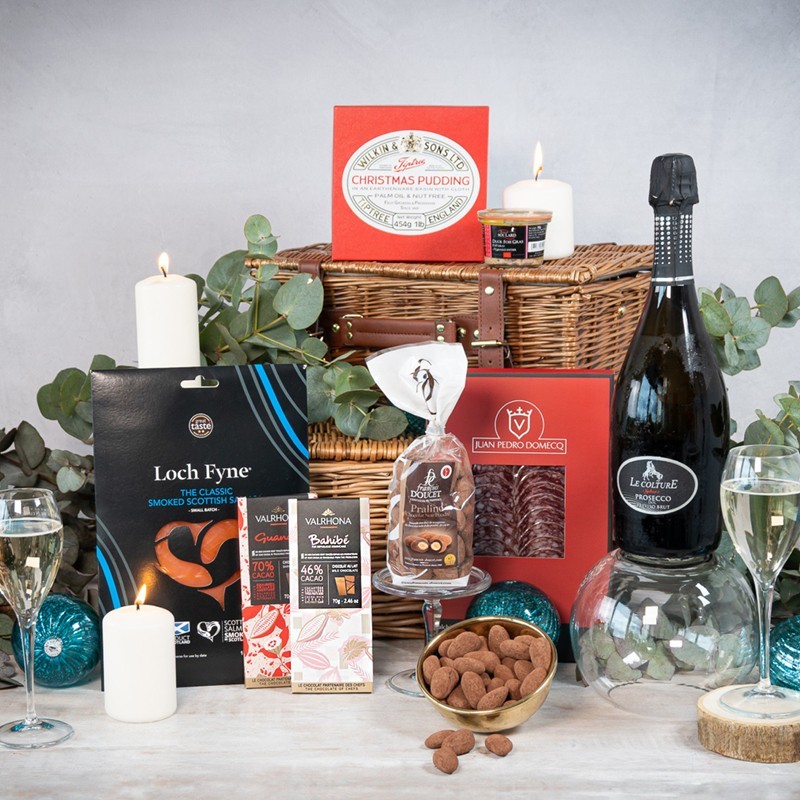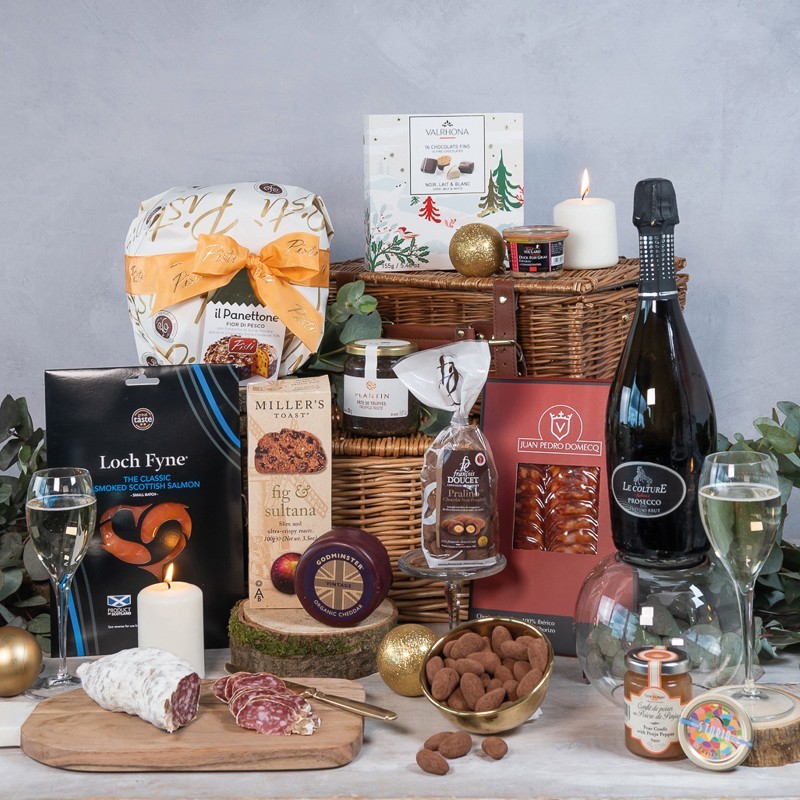 The Fine Gourmet Christmas Hamper


£165

Our Fine Gourmet Christmas Hamper is packed to the brim with the finest selection of sweet and savoury delights to celebrate the Festive season and will bring the joy of Christmas to your plate.

See more
The Luxury Treat Christmas Hamper


£230

Is there a better season to treat yourself than Christmas? Enjoy the best seasonal products with our selection of caviar, truffles, fine chocolates, high-quality charcuterie and cheeses. Lift the lid on a world of exceptional flavours this festive season!

See more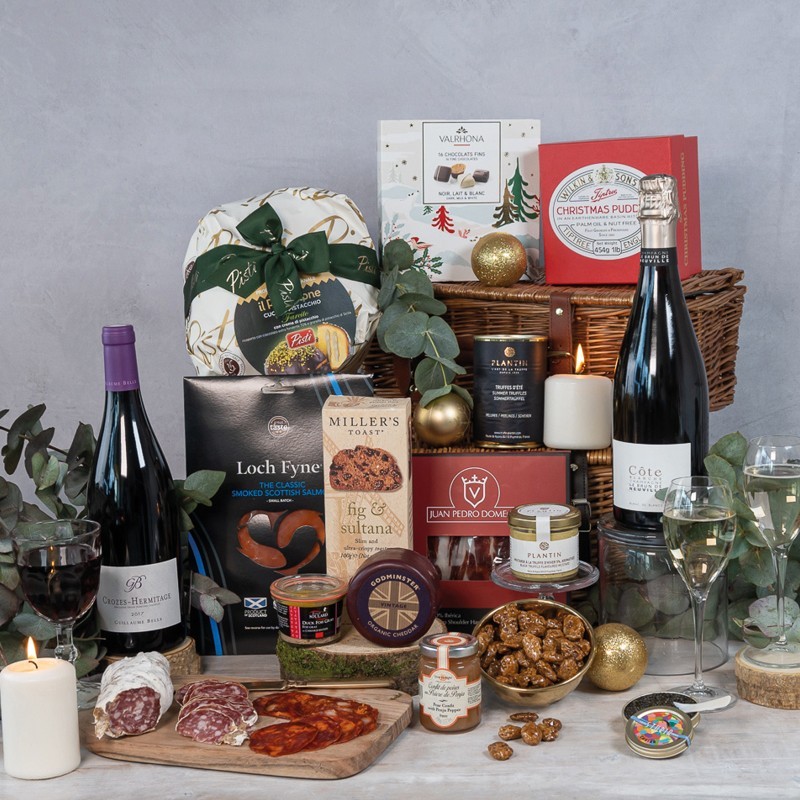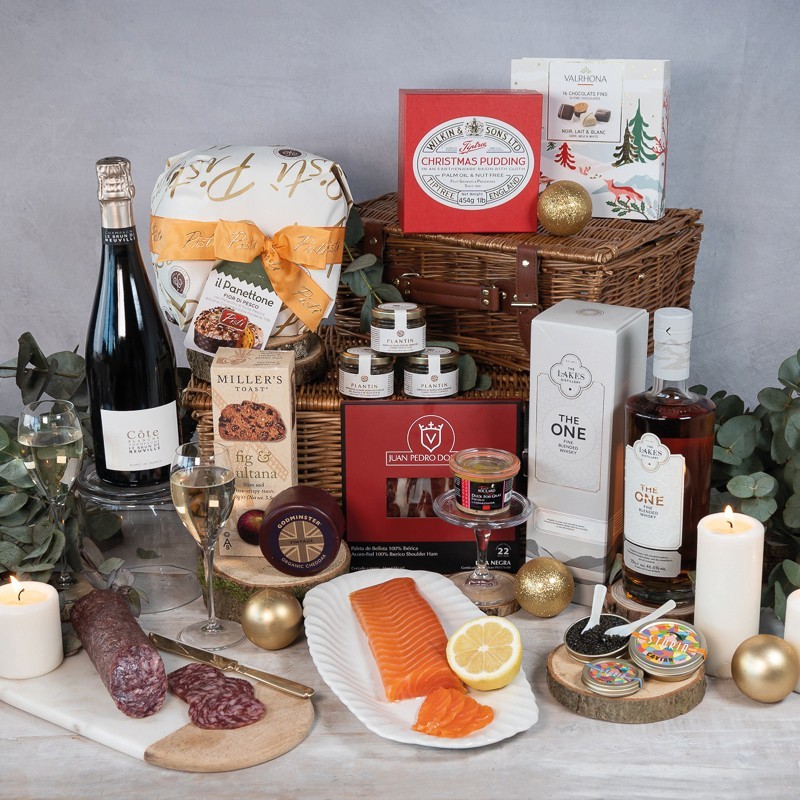 The Ultimate Celebration Christmas Hamper


£320

Celebration time is just around the corner and it's time to treat yourself! This hamper is sure to impress and delight. We've carefully picked and packed this hamper with our finest gourmet products, from black truffles, caviar, artisan cheeses and charcuterie, luxury chocolates and many more. With the ultimate celebration hamper you'll be sure to enjoy an exceptional and most refined Christmas day with your loved ones.

See more
Premium French Hamper


£140

This hamper is filled with the most premium and artisan delights from different parts of France. Starting from the must have for the festive season premium Foie Gras to the best selection of Bordier cheeses and saucisson. Coming with the vintage Millesime 2008 Champagne. And to finish with the finest chocolate of France- Valrhona.

See more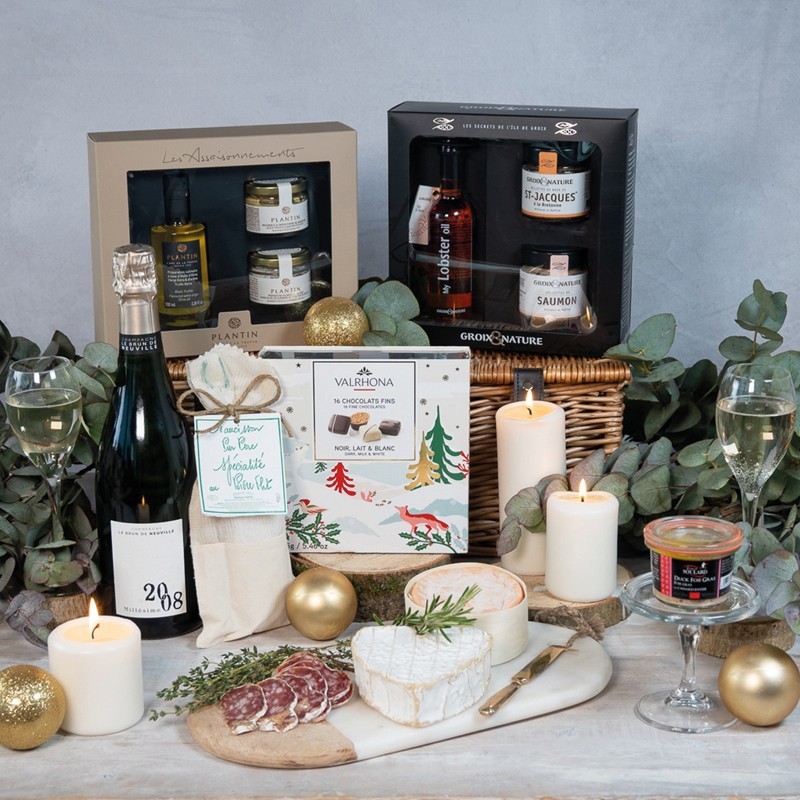 Truffle Lovers Hamper


£150

A truffle lover's dream, our Truffle Hamper is filled with the finest Plantin truffle products. From Whole preserved Truffle, Truffle honey to Truffle crisps and Dark Chocolate pearls and much more. This hamper is full of most excellent flavours and textures. Perfect gift for a true gourmand who will appreciate the most distinguished black diamond in so many ways

See more
The Classic Caviar Hamper


£145

For the most decadent and elegant celebration we have for you our Classic Caviar Hamper with a unique Cote Blanche Champagne. Indulge the finest Sturia Caviar Oscietra and Baerii with the artisan sour cream and langoustine rillette. All presented in a beautiful bespoke gift box with Mother of Pearl spoons

See more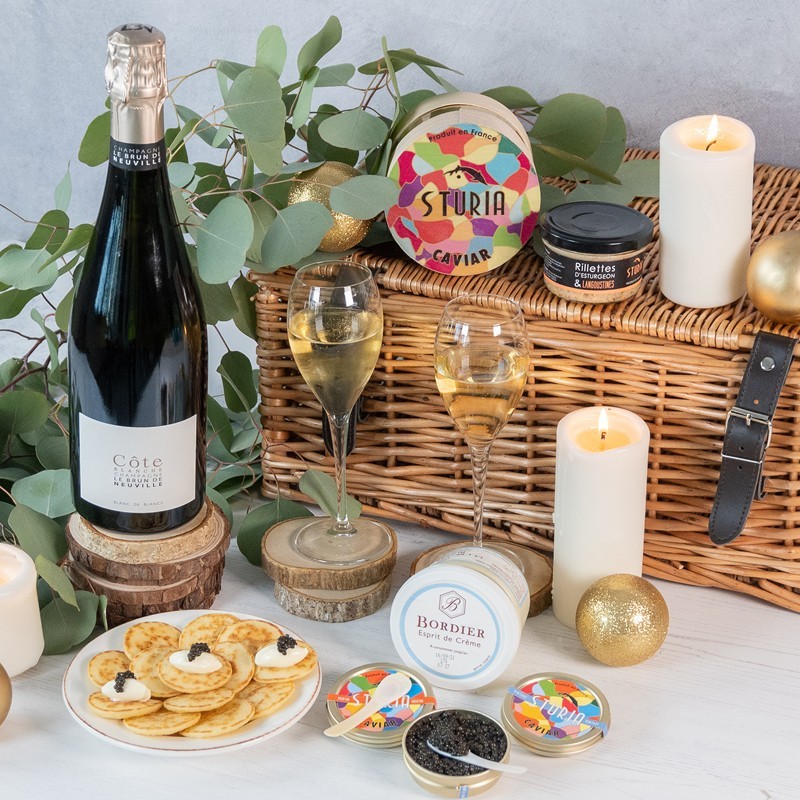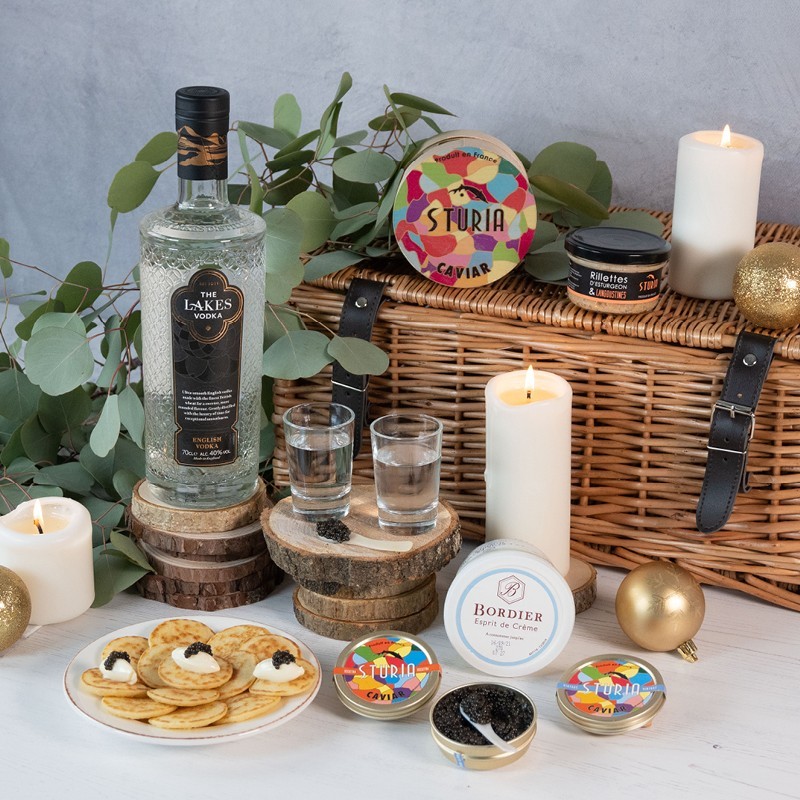 The Traditional Caviar Hamper


£145

Indulge our Caviar Hamper in the most traditional way with a frozen-cold shot of The Lakes Distillery Vodka accompaniment with Michelin Chefs loved Sturia caviar, blinis, artisan sour crème and elegant langoustine rillette. An excellent present for a person who loves traditional way of enjoying this beautiful product such as caviar.

See more
Spanish Delicacy Hamper


£112

We have gathered here the real taste of Spain starting from the pure Iberico pork sausages, Manzanilla Olives and Olive oil to the most loved Spanish wine Rioja. The real treat for the Spanish food lovers.

See more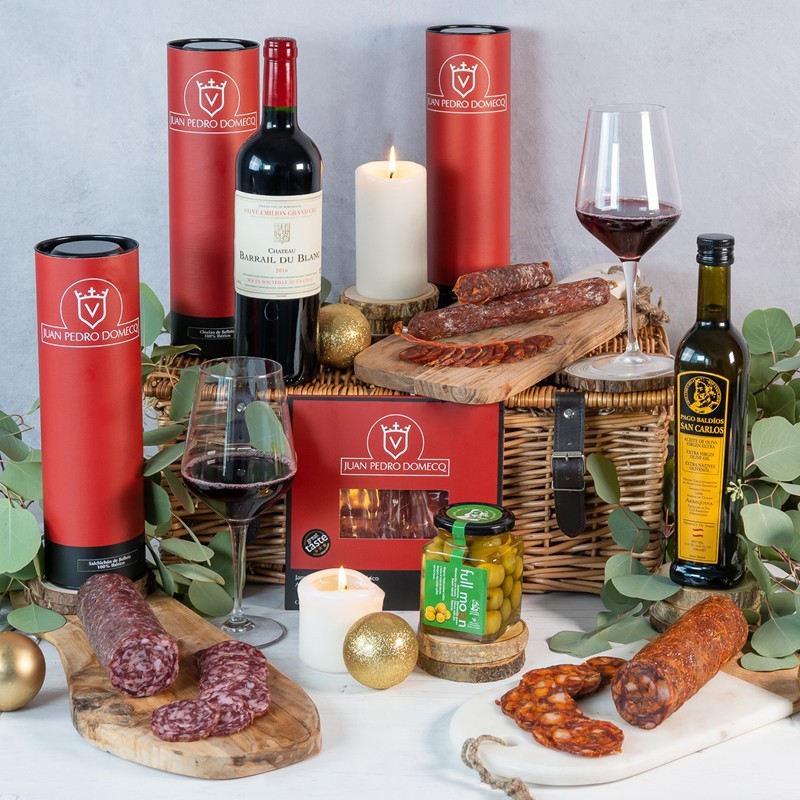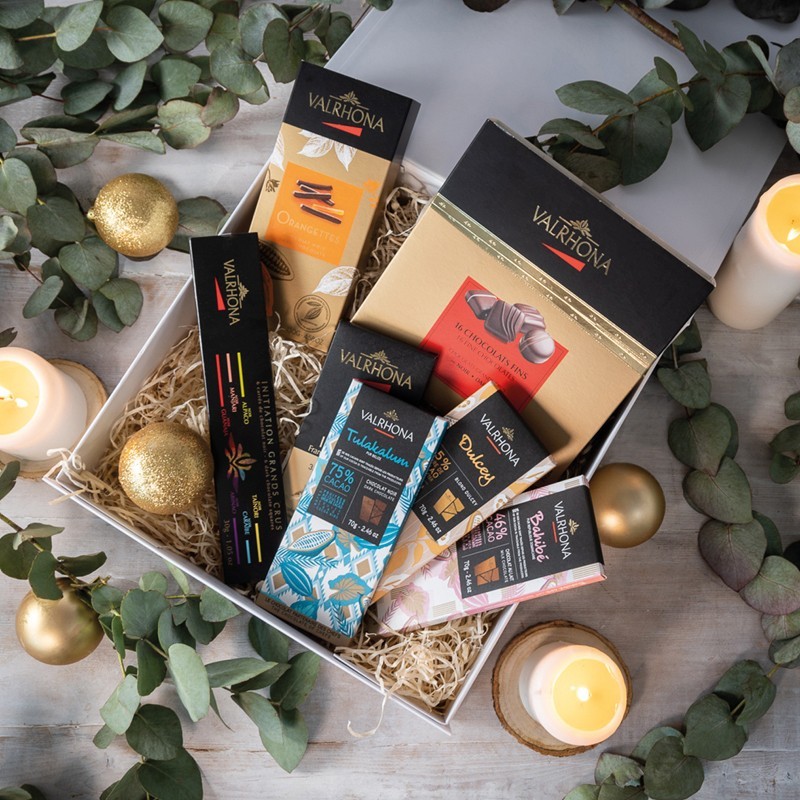 Valrhona Premium Chocolate Treat Box


£43

This is a real treat for any chocolate lover. Celebrate this festive season with the most delicious French chocolate- Valrhona. The box is packed with the best selection of chocolate, bonbons and chocolate treats. This present for sure will bring happiness to anyone and it's perfect to share with any gathering or to enjoy it on your own.

See more
The Lakes Distillery & Valrhona Chocolate Pairing Box


£45

Take your gourmet experience to the next level with this perfectly paired Valrhona chocolates and The Lakes Distillery whisky and gin. Selected and paired by our Chocolate specialist we will help you to take the most of it by guiding you how taste the chocolate and how to match it with the premium beverages. This is a perfect gift for two people and to enjoy it.

See more