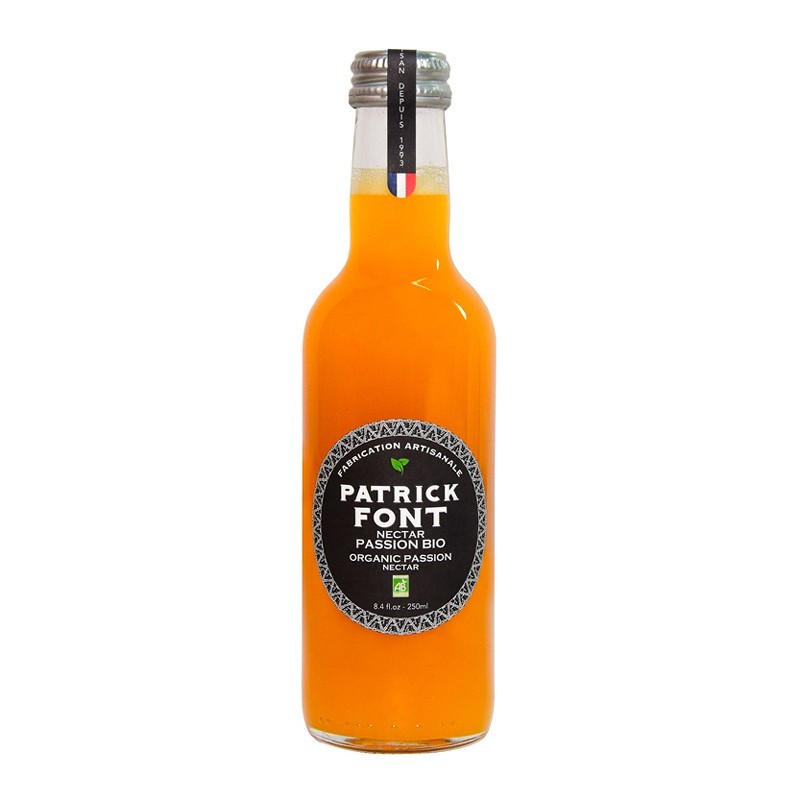  
Passion Fruit Nectar
Packaging: 12 X 250ML BTL
Passion Fruit Nectar (Stock Item)
Patrick Font has produced a extensive collection of premium juices and nectars that celebrate the natural flavours of the fruits they use and the environment they have grown in. With a focus on quality, they are one of the most popular juice brands for high end hotels and restaurants.
Pure Passion Fruit Nectar is made from Maracuja passion fruits from Madagascar, known for their large size and plumpness. It is gorgeously sweet with great tangy notes that excite the palate.
Pure Passionfruit Nectar is delicious on its own or in a fruit cocktail.
Vegan. Gluten Free