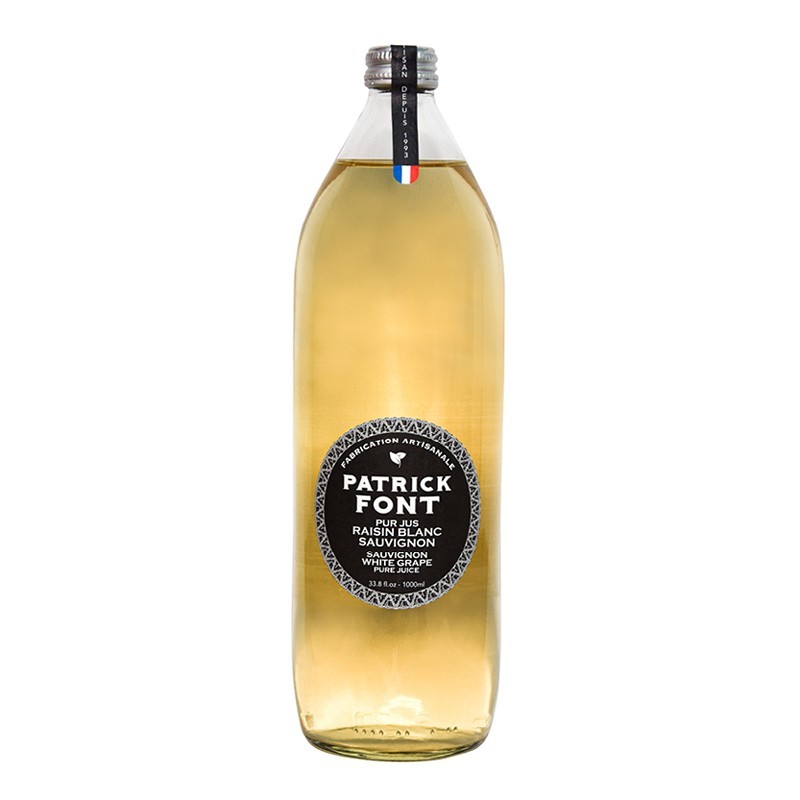  
Pure Sauvignon White Grape Juice
Packaging: 6 X 1L BTL
Pure Sauvignon White Grape Juice (Stock Item)
Patrick Font has produced a extensive collection of premium juices and nectars that celebrate the natural flavours of the fruits they use and the environment they have grown in. With a focus on quality, they are one of the most popular juice brands for high end hotels and restaurants.
Pure Sauvignon White Grape Juice is made from carefully selected grapes grown by wine producers in Gaillac, France. These almost translucent grapes are picked in late August before full maturity to reduce the sweetness and create the perfect Sauvignon sharp, floral flavour.
Pure Sauvignon White Grape Juice is a great alternative to alcoholic drinks.
Vegan. Gluten Free