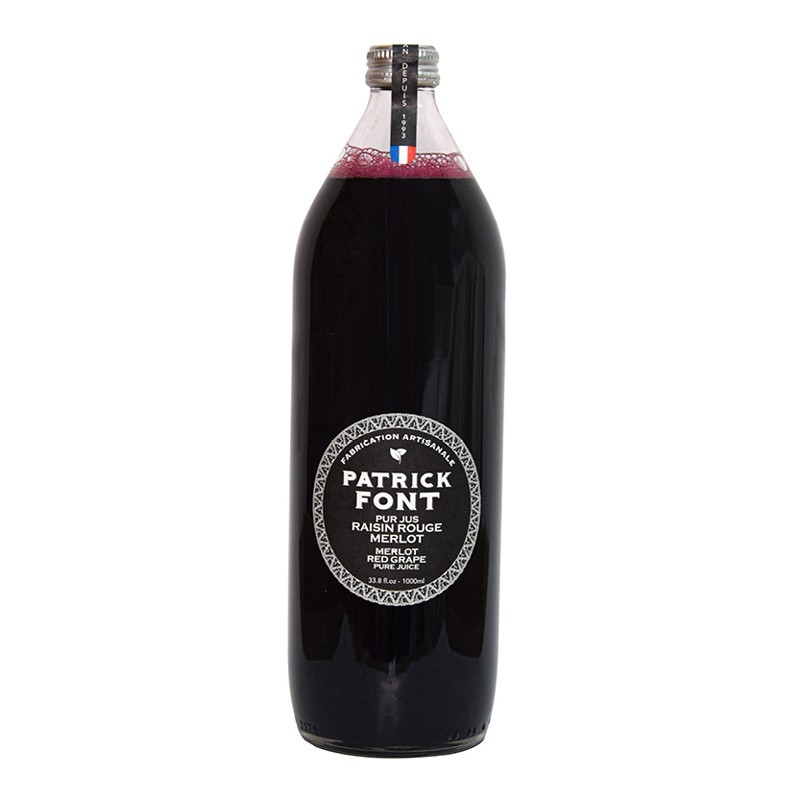  
Merlot Grape Juice
Packaging: 6 X 1L BTL
For accurate price please contact Classic Fine Foods Customer Service or your Account Manager
A great alternative to alcohol, Merlot Grape Juice has a wonderfully smooth mouthfeel, dark red colour and intense dark fruits flavour. (Stock Item)
Merlot Grape Juice is made from carefully selected red merlot grapes grown by wine producers in Gaillac, France. The grapes are harvested at the end of September when they are at peak ripeness. Merlot Grape Juice has a smooth, velvety texture and an intense aroma of dark fruits such as cherries and blackcurrants to give a truly indulgent experience.
Merlot Grape Juice is a great non-alcoholic drink to add to your menus for your alcohol free guests. It has the delicious taste and indulgence of wine without the alcohol. Merlot Grape Juice pairs very well with dark chocolate.
Patrick Font has produced a extensive collection of premium juices and nectars that celebrate the natural flavours of the fruits they use and the environment they have grown in. With a focus on quality, they are one of the most popular juice brands for high end hotels and restaurants.
Take a look at our full range of Patrick Font fruit juices and nectars here.
Check out Patrick Font's website for more information on the brand here.
Vegan. Gluten Free
Stock Item