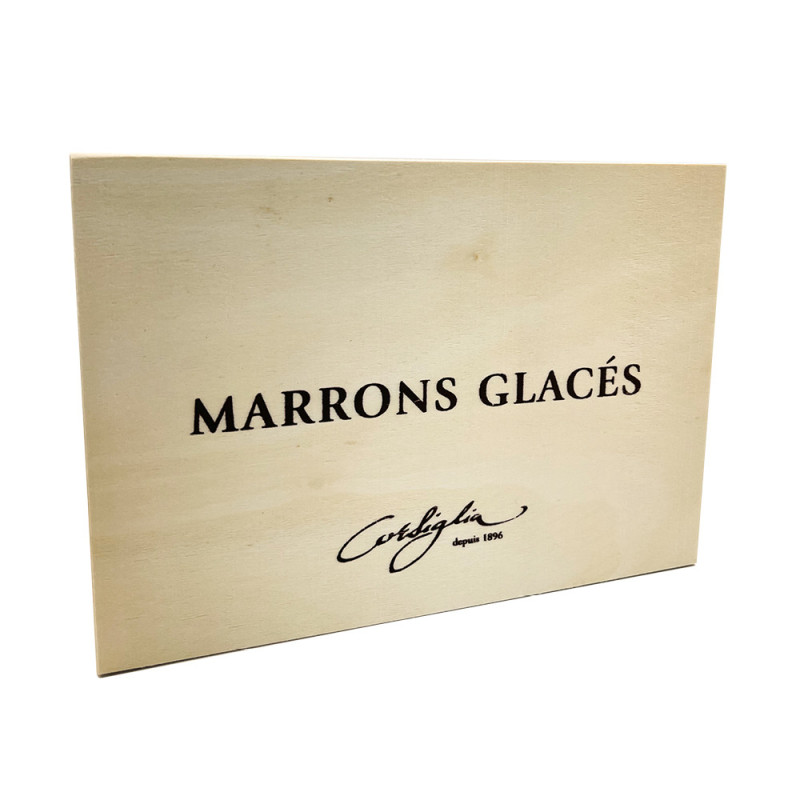  
Marrons Glacés In Wooden Box (8pc)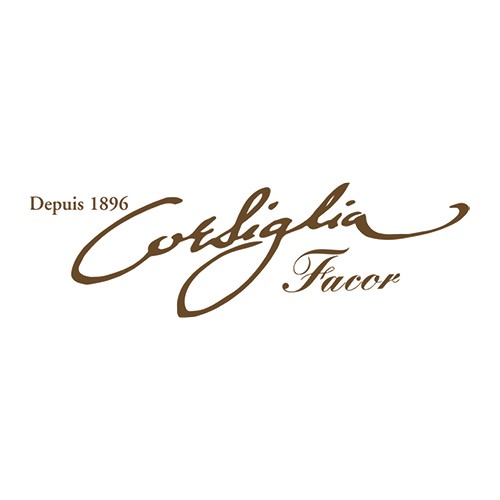 Packaging: 160G BOX
For accurate price please contact Classic Fine Foods Customer Service or your Account Manager
Marrons Glaces in a Wooden Box is a luxurious gift this festive season. These Whole candied chestnuts are real Artisan French treat. 
Marrons Glacés in a Wooden Box are made from the finest Italian Chestnuts from Turin. The chestnuts are candied in a thin layer of sugar and Madagascan vanilla. Marrons Glacés in a Wooden Box have a great mellow, nutty flavour and aromatic sweetness from the vanilla sugar and comes in beautiful golden wooden boxes.
The Marrons Glacés an be perfectly paired with a good French cognac. 
These luxurious chestnuts are hand made in France. They keep tradition of excellence since 1896. 
Corsiglia have been making some of the finest candied fruits and chestnuts for over 125 years, combining 6 generations of traditional family knowledge with finest ingredients possible, they are recognised and used by some of the best chef's and confectioners in the world.
This Marron Glacés in a Wooden Box contains 8 chestnuts, individually wrapped in a luxurious golden wrapping paper.
The Art of Enjoying Marrons Glacés:
Enjoying your Marrons Glacés requires for a ceremony. It's important as the delicacy itself. 
Take Marrons Glacés out of the refrigerator and wait until they are at the room temperature. Make sure you are halving them before eating, it is important to split the "marron" in half to find the drop of syrup encased at the core of the fruit, which flows over its glowing flesh.  When you finally melt the marron glacé in your mouth close the eyes and enjoy its rich flavours.
To Avoid:
Don't put the whole Marrons Glacés in your mouth or cut it with a knife. The sharpness of teeth or blades whitens the flesh, making the fruit appear dry. 
Do not keep Marrons Glacés at room temperature but store them in a dry, cool place. Ideally in a box covered with plastic film in the vegetable section of your fridge. 
It's a wonderful gift for this festive season and can be a great addition to the Christmas Hamper. Build your own hamper or choose from one of Classic Deli Christmas Hampers here.
These Marron Glacés are gluten free and Vegan friendly.